Specification:
Our rubber mulch is IPEMA Certified. We are American Disability Act compliant and meet ASTM testing standards. Our mulch has an International Playground Equipment Manufacturing Association rating of eight and twelve feet.
Fall Protection Heights of Ground Cover Materials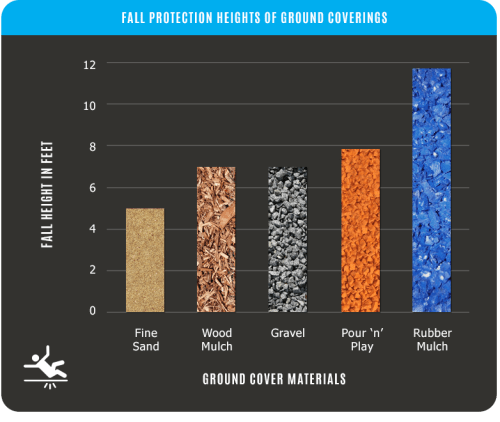 CONTACT US FOR A FREE QUOTE
NWA Rubber Mulch makes it easy to contact us with questions you may have about our rubber mulch products. Our staff would like to help you plan your playground, landscape, or other low-maintenance mulch projects.