NWA Rubber Mulch is a supplier of high-quality rubber mulch products for schools, city playgrounds, parks and recreation, residential and commercial landscapes and more. The beautification applications for our rubber mulch products are only limited by the imagination. We can ship our vibrant playground and landscape mulch to Arkansas, Missouri, Oklahoma or anywhere in the continental United States. You can expect timely delivery of our recycled products. Our products are proudly made in the USA. When you purchase our rubber mulch, you receive the highest quality products at competitive prices. You'll enjoy outstanding customer service and unmatched reliability.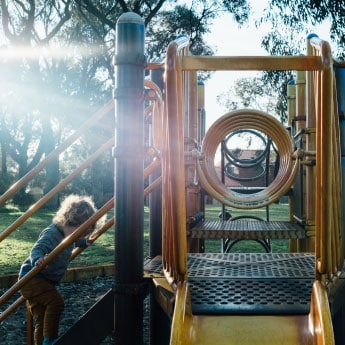 Imagine a once discarded tire getting a second life, beautifying homes, enhancing the look of businesses and parks and creating safe playing environments for children. Some see a drab, old tire and call it trash. We see a viable product waiting to be transformed into a useful, attractive and safe product. At NWA Rubber Mulch we are very proud to provide an
outstanding mulch product
while supporting the reduction of waste.
It's not just about recycling and reusing. NWA Rubber Mulch is proud to offer a product that is really a superior replacement to an outdated product.  We present to you, a realistically textured and colored rubber groundcover that looks identical to wood mulch. We know the hassle of raking up old wood mulch and laying new wood mulch, only to repeat the process all over again in a few months. NWA Rubber Mulch products save you from that hassle. It won't fade, rot, compact or attract insects like wood bark, while maintaining its original beauty for years with little maintenance. We believe that consumers are ready for a change and the response has been overwhelming as our customers rave over our rubber mulch product for its beauty, longevity and unequaled safety.
Interested in Rubber Mulch?